Loony Laws
LoonyLaws.com is your guide to finding outrageous city ordinances and silly state statutes. What is it with these loony laws? If they aren't being enforced why are they still on the books? If they might be enforced how bizarre would we be living under these loony laws? We have collected some of the more jaw-dropping legal mumbo jumbo from various sources -- print and online.


Click on a state -- any state -- and let the loony laws begin!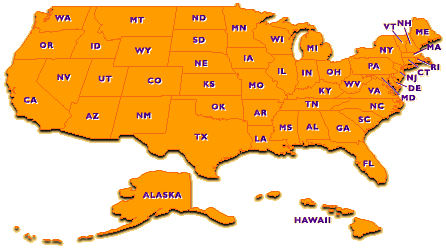 While we're hoping that some of these laws have already been struck from the legislative record in the respective city or state, the sad truth is that lawmakers spend way too much time making new laws to worry about writing off the old ones. This page contains loony laws in the United States of America but it gets even sillier overseas! Check out Loony Laws Worldwide for more on those -- and now you can follow us on Twitter for regular doses of ludicrous laws.
Have other legal questions? Visit Just Answer.